Weekly Resources & Blog
Access our weekly resources for kids and students and stay up-to-date with our Family Blog.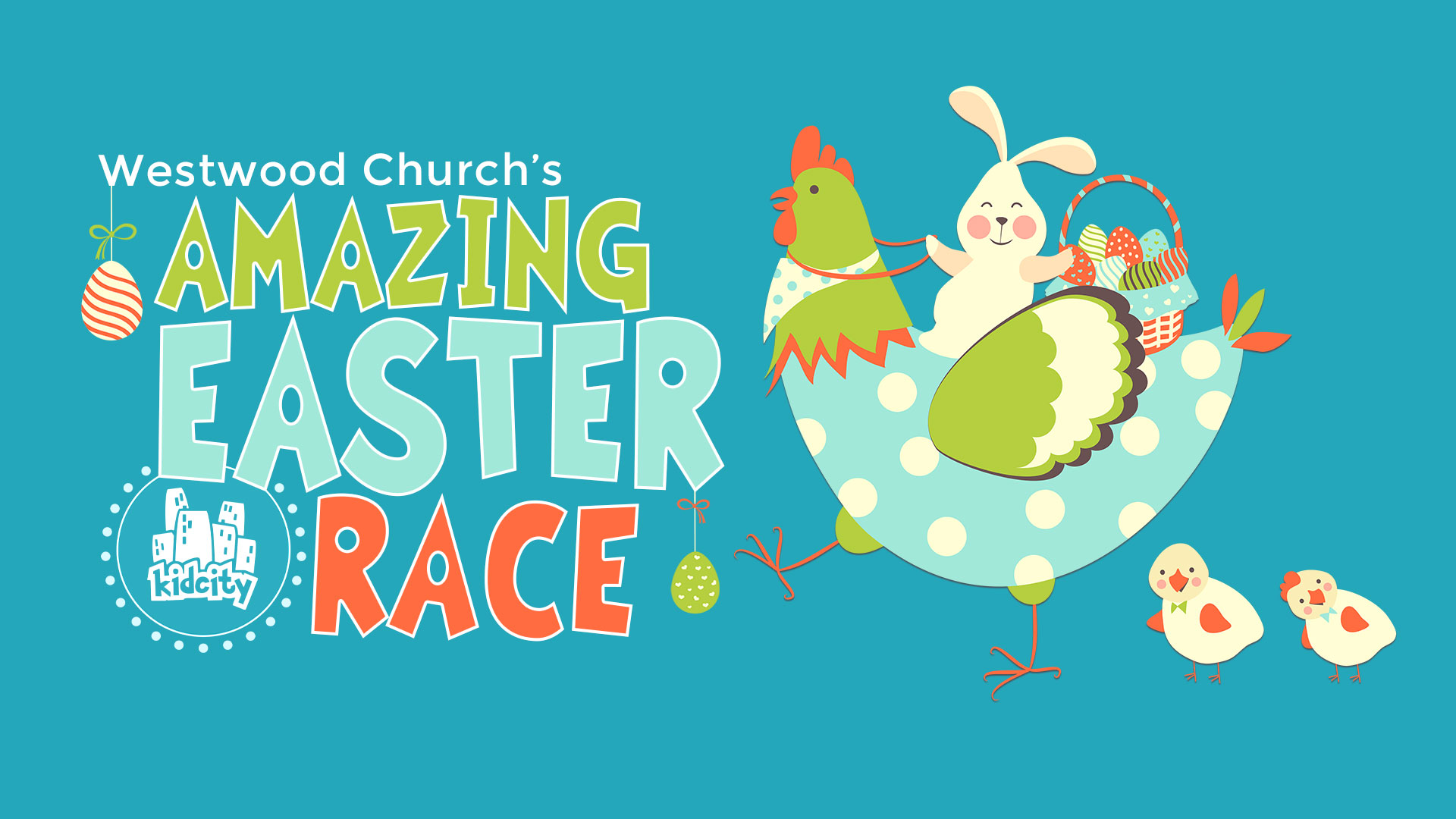 April 3, 2:45pm, starts and ends at Westwood Church
Join us for a family Easter adventure unlike any other! Families with kids in grades Kindergarten through 4th grade are invited to participate in this race around St. Cloud where we will unlock the amazing power behind the Easter story. The race ends at Westwood Church, where kids will experience an Easter egg hunt and candy run. You won't want to miss!
We encourage everyone to invite friends and neighbors to this fun, interactive event! Each family will need to have a car/van to participate in the Amazing Easter Race and registrations are open until March 28.
We will need plenty of folks to help us run this egg-citing event! We need Family Race Station Helpers, people to help with our Downtown KidCity Easter egg hunt, and we need some to help with our Candyland Chaos event for Uptown KidCity kids!
Family Race Station Hosts (8 teams of two, off site) – will host 8 different stations around the St. Cloud area where families will be challenged to team up and complete a fun task. Once the task is completed, they will be given a clue by our Station hosts to find the next station.
Downtown Egg hunt help (2 helpers needed) – our little ones (infant – 5yrs olds) will have the chance to "hunt" for Easter Eggs in our KidCity Downtown area. 
Candyland Chaos (7 helpers needed) – A fast paced run around the church for our Uptown Kids (K-4th grade) to get to as many of the different themed candy stations and "load up" their Easter candy bags.