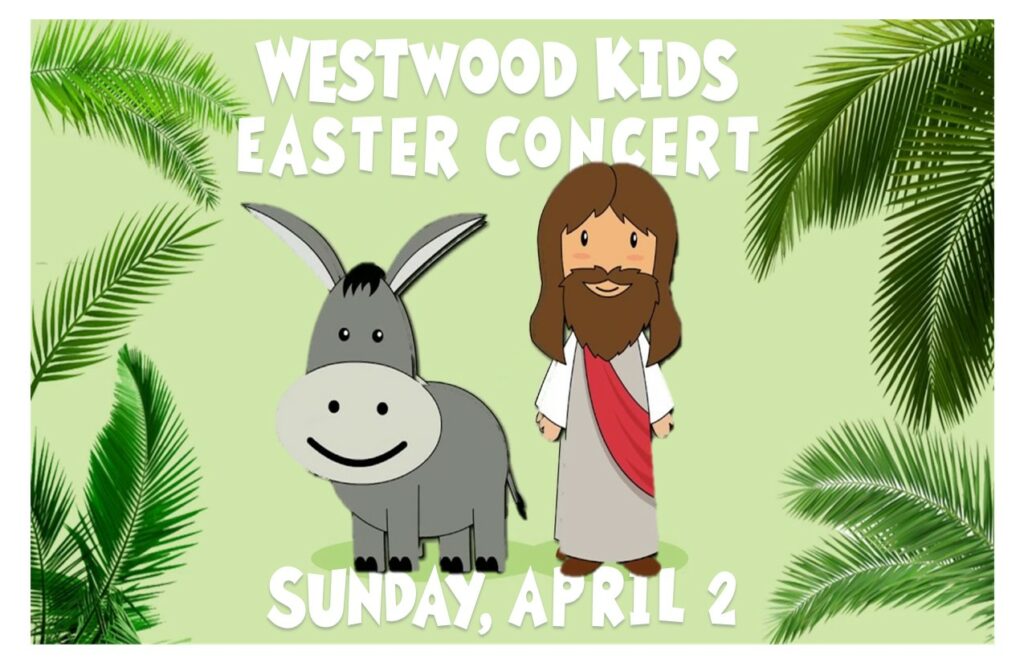 We are excited about our upcoming Easter
concert is on April 2 at both the
9 am and 10:30 am services! Make sure to
read through all the information!
SIGN-UP FORM:
Every child who will be participating needs to be signed up. PARENTS… can do that…..
---
What is Palm Sunday
Palm Sunday is the day we celebrate the triumphal entry of Jesus into Jerusalem, one week before His resurrection (Matthew 21:1–11). As Jesus entered the holy city, He neared the culmination of a long journey toward Golgotha. He had come to save the lost (Luke 19:10), and now was the time—this was the place—to secure that salvation. Palm Sunday marked the start of what is often called "Passion Week," the final seven days of Jesus' earthly ministry. Palm Sunday was the "beginning of the end" of Jesus' work on earth.


Easter Practice Video
Unstoppable God – KidCity & The Link
Living Hope – The Link
Glorious Day – KidCity & The Link
important information:
When: Mandatory practice will be on Tuesday, March 28th from 6-7 pm
(Children in 3rd grade and older may be dropped off, parents should stay with children 2nd grade and younger)

Who: All 3 year olds-5th graders (KidCity & The Link)

Practice: Each Sunday, in March, KidCity and The LINK, will be practicing the songs that you can also practice at home.
Song Lyrics
Here are the song lyrics for each of the songs the Westwood Kids will be singing on April 2
FOR LYRICS: CLICK HERE
Unstoppable God – KidCity & The Link
Living Hope – The Link
Glorious Day – KidCity & The Link